Introducing


Wireless Remote for Festool CT-Series Dust Extractors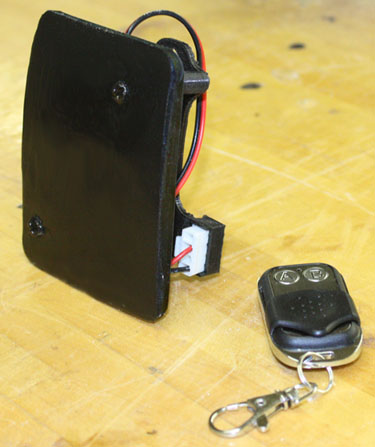 Do you own a cordless TSC55 track saw, or cordless PSC420 Carvex, or any other power tool that can't automatically trigger your vac? Do you have your vac tied in to your tablesaw, or to multiple tools throughout your shop? Or do you simply have times you wish you could trigger the vac without having to walk over to it?

Well that's exactly what the Maxsys wireless remote is designed for. But most importantly of all, it doesn't interfere with any of the normal functions of your CT-vac. It will passively sit dormant and hidden, until you need it. Your power tools will still trigger the vac as normal. The Auto/Manual/Off switch still works the same as it always has. The only change to your vac is that you now have a new function that it didn't have before....wireless activation.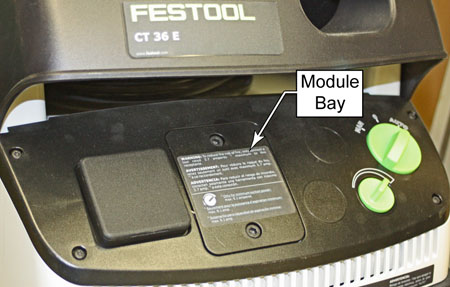 Maxsys talks directly with the CT-vac control board to activate the built-in autostart function, and installs in seconds. Maxsys is completely self-contained and integrated inside the existing accessory module bay, so you never have to remember to bring it with you or plug it in.

Maxsys is compatible with all Festool CT-xx series dust extractors throughout the world, regardless of voltage.

(Maxsys is not available for CT-Mini/Midi extractors.)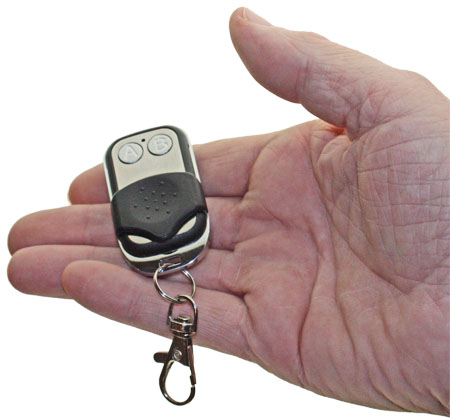 As with any RTS Engineering product, Maxsys exceeds the quality expectations that Festool owners demand. The heavy-duty remote keyfob uses a solid aluminum subframe and brushed aluminum face for durability in a rugged workshop environment, and has a protective slide cover over the buttons to prevent inadvertent activation while in your pocket. The fob is very compact, and even includes a small lanyard hook, so you can slip it in your pocket, or hang it from your tool.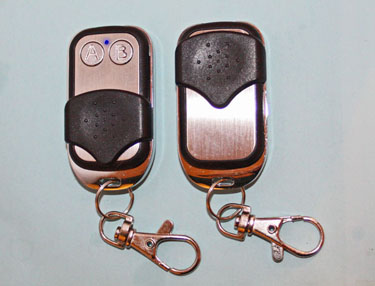 Update:

Extra key fobs are available, including 4-button fobs if you have 3 or 4 Maxsys modules.

Multiple key fobs can control each Maxsys module. With this, you can position fobs at your various tool stations to control your extractor.
If you order 2 Maxsys modules, both 2-button fobs can control both Maxsys modules (optional setup if desired). Button-A will control 1 Maxsys, and Button-B will control the second Maxsys module.

If you order 3 or more Maxsys modules, I will upgrade the order to include 4-button remotes at no charge (if you wish). Each remote can control all 3 or 4 of your extractors.

If you have already placed an order for a Maxsys and decide to add another Maxsys or an extra fob to your order, I will refund the extra shipping charge for the second order. (As long as the first order has not shipped yet.)
Some customers are requesting Maxsys modules for creating a unified system to control their CT-vacs and their dust collectors or dust filters. This is feasible and I am locating the components necessary for the purpose. Contact me for details.
---



Quality Control:


As with all RTS Engineering products, I perform 100% sample-rate testing. Every Maxsys module that ships will be actively tested in a live CT-vac before it ships.



Status/Pre-Order:


All research, design, testing, and prototyping is complete, and Maxsys is ready to enter the production phase. Initial orders are expected to be ready to ship within a month.

Update:

Maxsys should be ready to begin shipping the week of the 24th.

Initial demand is expected to be high. So I will be accepting pre-orders now to get the first orders complete as quickly as possible. To get yours before the rush, click the pre-order button below.

Maxsys Pre-Order, $129 USD

Extra Remote Fob, $25 USD


If you have any questions, please feel free to email at Maxsys@RTS-Engineering.com.